Announcements
Call for Papers: Teaching and Resistance in the Age of Trumpism

Radical Teacher invites submissions that address how progressive educators are teaching about, working within, and resisting Trumpism.
Posted: 2017-11-13
More...

Call for Poems: Radical Teacher announces a new Poetry feature to appear in each edition of the journal.

Posted: 2017-09-02
More...
Vol 110 (2018): Miscellany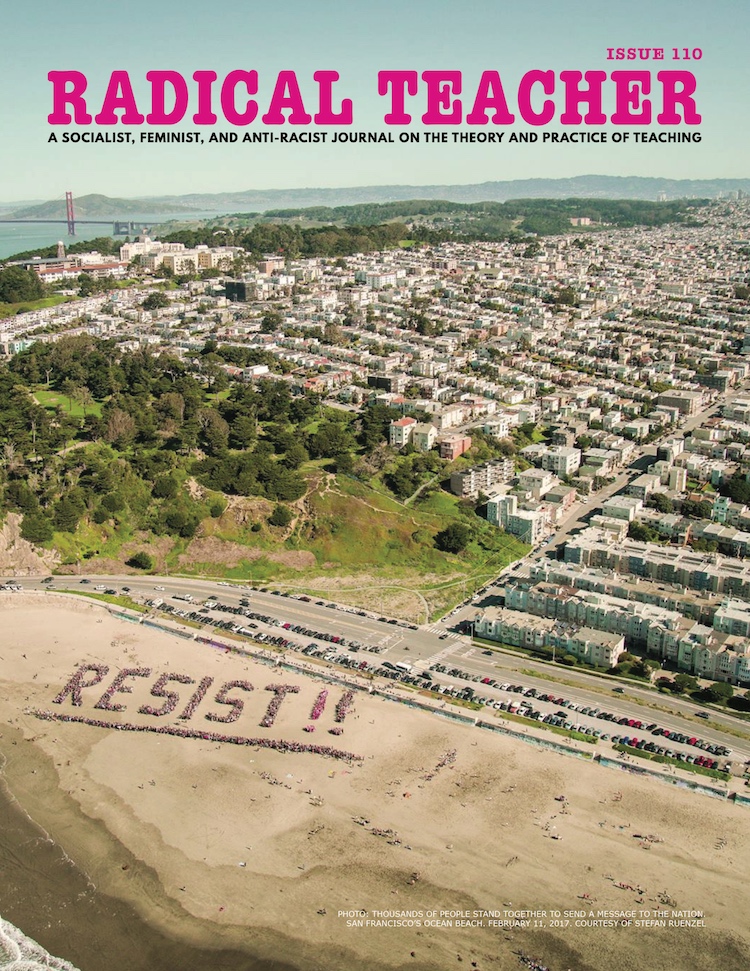 Thousands of people stand together to send a message to the nation. San Francisco's Ocean Beach. February 11, 2017. Courtesy of Stefan Ruenzel