Announcements
Call for Papers: Teaching About Capitalism, War, and Empire

This special issue of Radical Teacher on teaching about capitalism, war, and empire seeks contributions from progressive educators who are using pedagogical innovations to help students, many of whom do not remember a world without permanent war, to connect the dots between the interests of capitalism's global elite, corporate lobbyists, government spending, military contractors, increased wealth and income inequality, processes of racialization, and the militarization and surveillance of everyday life; the military on campus, and so on. Papers due March 1, 2020.
Posted: 2019-07-16
More...

Call for Papers: New Student Movements: Teaching Toward, About, and From Within

Radical Teacher invites submissions about new student movements, how progressive educators are teaching about them or toward them; and how educators and students are operating within them. Papers due December 1, 2019.

Posted: 2019-04-15
More...

To submit work to Radical Teacher, click on Register above

To Submit work to Radical Teacher, register as a user and follow the instructions. From "User Home," you can click on Author>New Submission. Direct inquiries to the Managing Editors: radicalteacher@mail.pitt.edu
Posted: 2018-11-20
More...
Vol 115 (2019): Anti-Oppressive Composition Pedagogies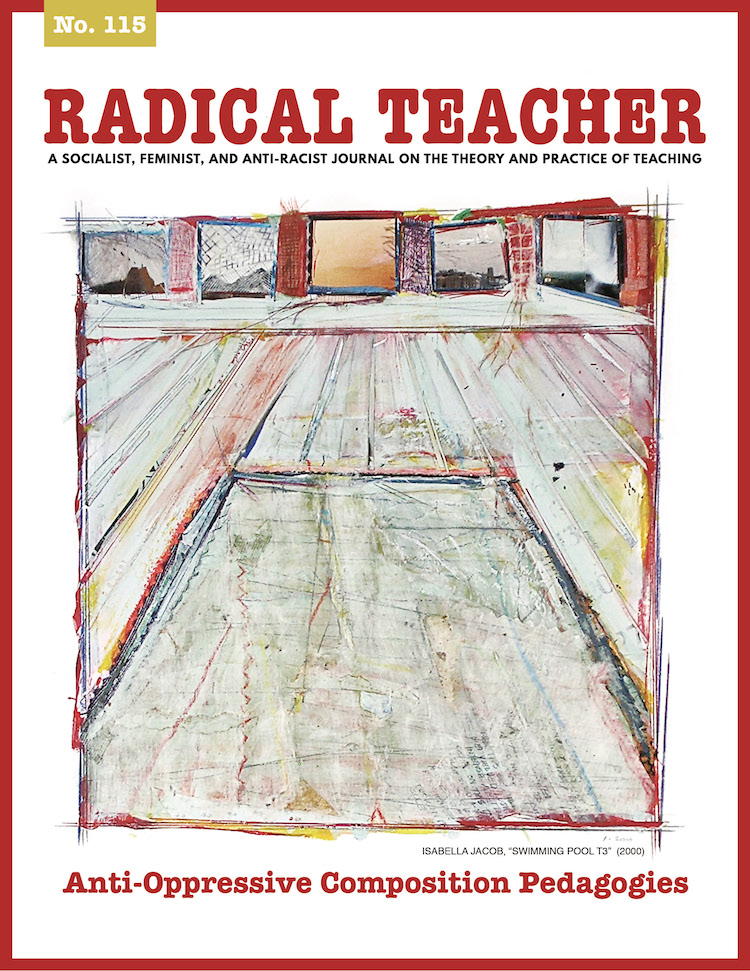 Cover art work by Isabella Jacob "Swimming Pool T3"