Current Issue
Vol. 122 (2022)
Published May 10, 2022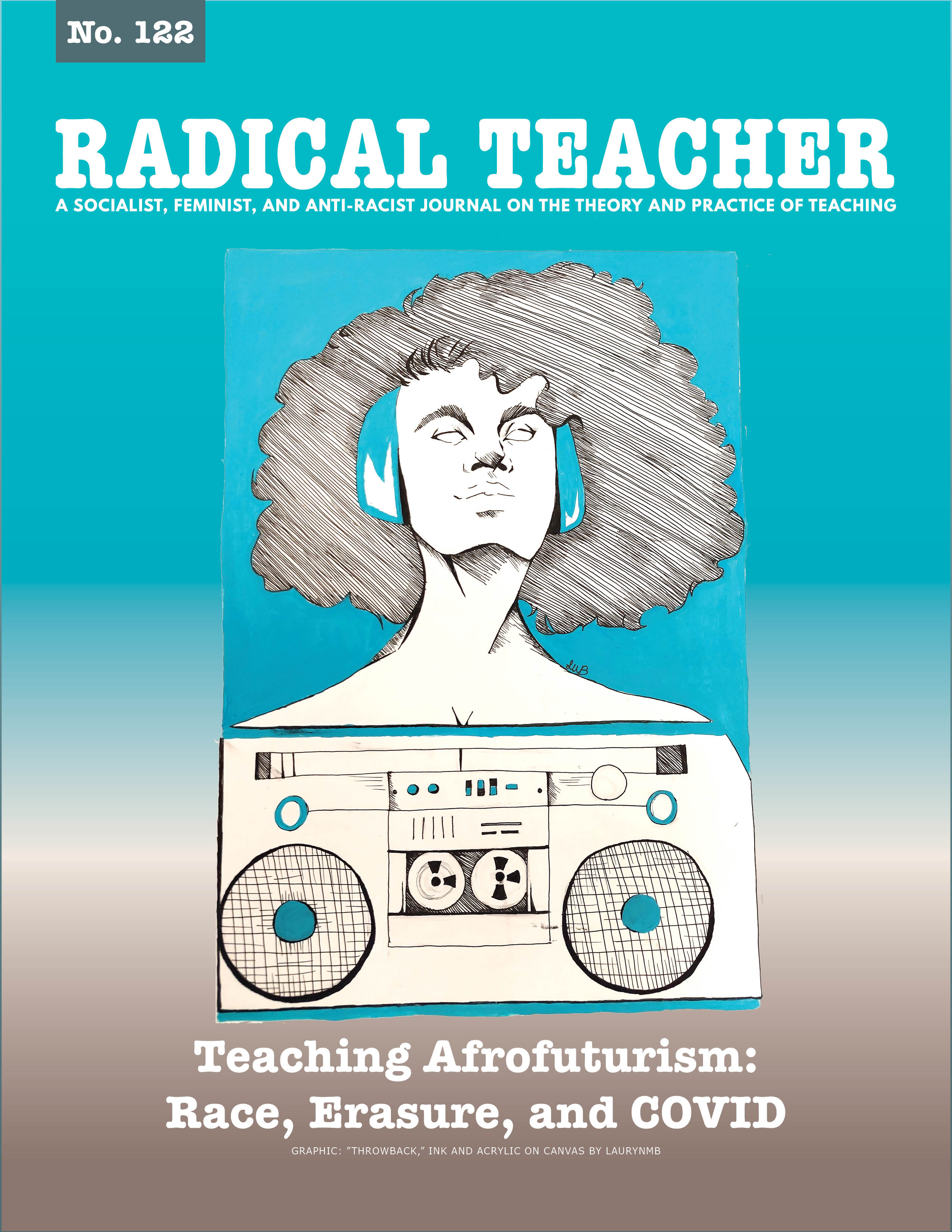 Teaching Afrofuturism: Race, Erasure, and COVID
This issue of Radical Teacher, "Teaching Afrofuturism: Race, Erasure, and Corona," includes innovative essays, poems, personal narratives, and creative non-fiction on teaching Afrofuturism as a means to counter various forms of Black erasure, including but not limited to literal, representational, and material erasure(s), during coronavirus.  The introduction and subsequent essays consider how Afrofuturist themes and imagery might manifest themselves in the 21st century classroom.
Announcements
Call for Submissions: Teaching About Socialism
The editors of Radical Teacher invite submissions that focus on where teaching and learning about socialism is taking place today. Is there renewed interest on college campuses, and perhaps even in high schools? And with the burgeoning of explicitly socialist activism, to what extent have opportunities for teaching and learning about socialism expanded beyond the confines of the campus and the teacher/student relationship, forging connections with political activism? For questions or possible ideas for articles, please email paul.lauter@trincoll.edu,
susanomalley4@gmail, michael.bennett@liu.edu, and/or mclawson@wesleyan.edu. Deadline 12/12/2022
More…
Call for Teaching Notes for Radical Teacher
Is there a book, film, essay, poem, or story that you've found particularly useful in the classroom and want to share with other Radical Teacher readers? Or has something challenging, encouraging, or frustrating happened in class?  If you think our readers can learn from your experience, we'd like to hear about it.
More…
Call for Poems
Radical Teacher announces a new Poetry feature to appear in each edition of the journal.
More…