Current Issue
Vol. 117 (2020)
Published August 18, 2020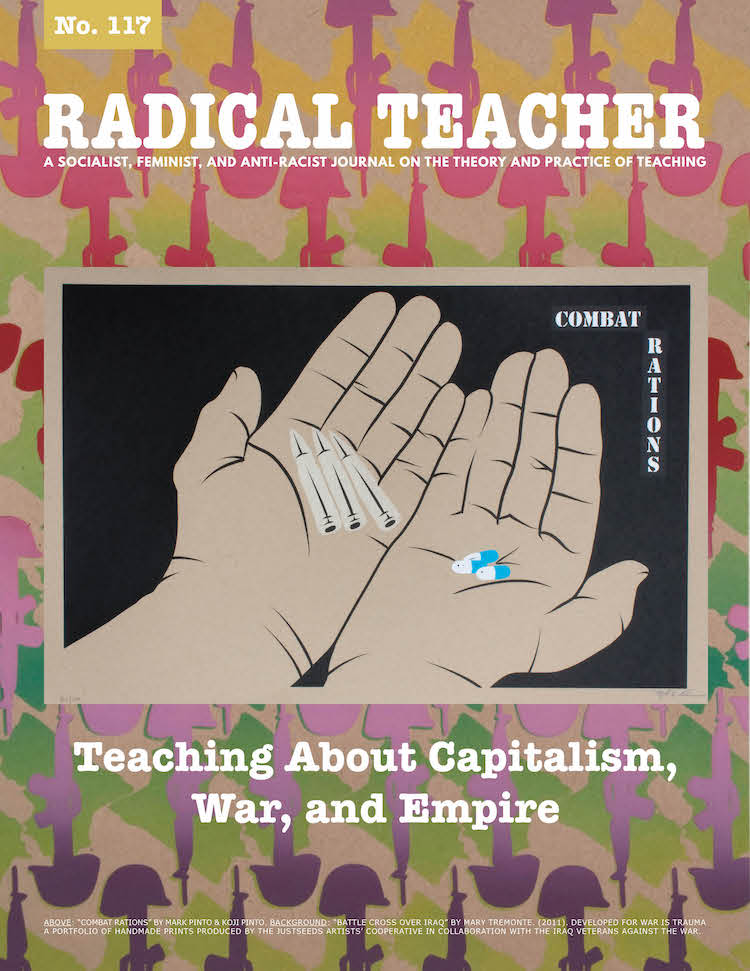 Teaching About Capitalism, War, and Empire
This issue of Radical Teacher focuses on teaching about capitalism, war, and empire. The issue's contributors explore the work of progressive educators who are using pedagogical innovations to help students to connect the dots between the interests of capitalism's global elite, corporate lobbyists, government spending, military contractors, increased wealth and income inequality, processes of racialization, and the militarization and surveillance of everyday life; the military on campus.
Announcements
Radical Teacher Black Lives Matter statement
Radical Teacher stands with activists fighting for justice and equity for all people. Black lives matter. As a journal that focuses on "the theory and practice of socialist, feminist, anti-racist teaching," we are committed to fighting white supremacy both in the world and in our own organization, and providing our readers with tools to practice anti-racist pedagogy.
More…