Current Issue
Vol. 120 (2021)
Published August 25, 2021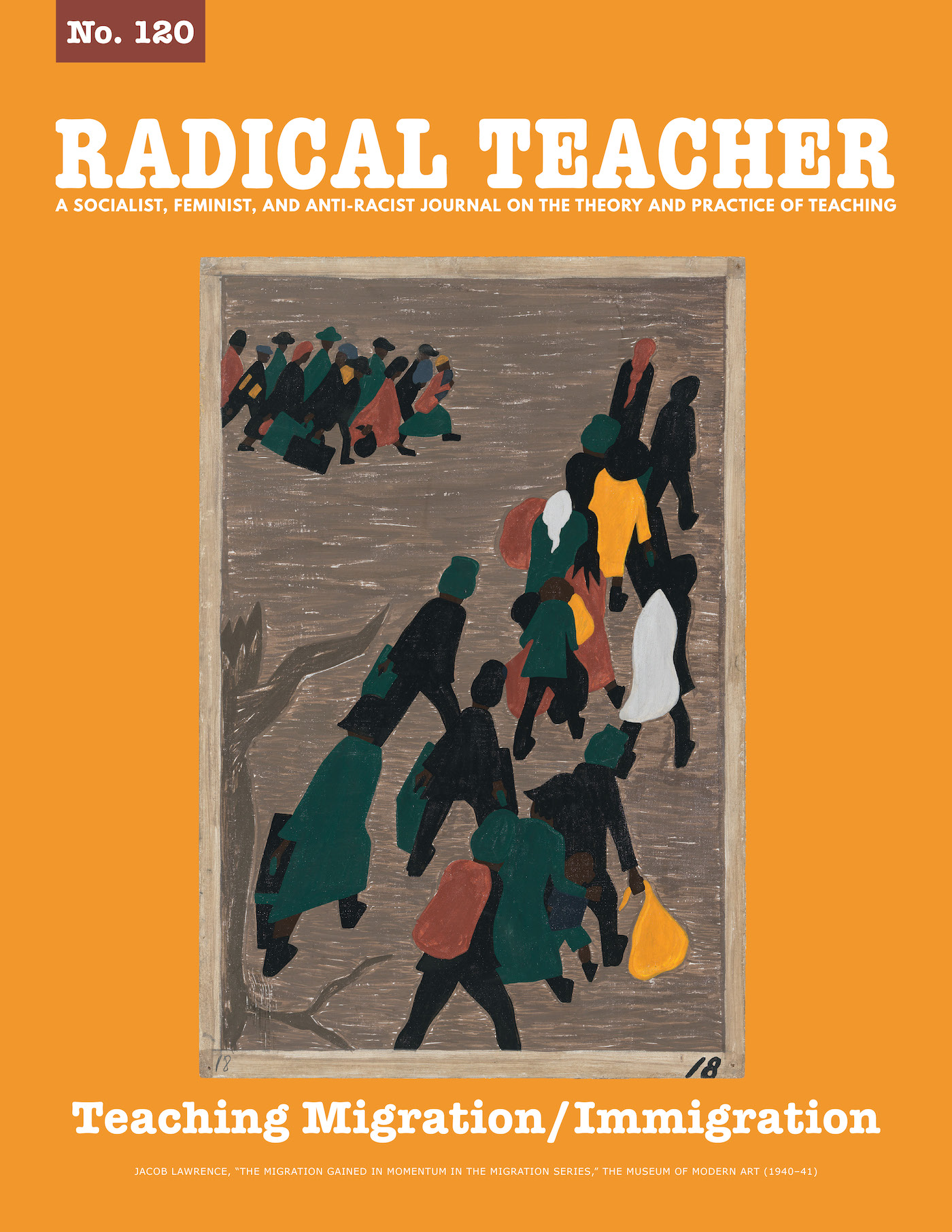 Teaching Migration/Immigration
This cluster points to all forms of displacement and suggests their interconnection, the precarity of homelessness, and the ongoing effects of immigration on those who attempt to find a new home in often un-welcoming lands. What emerges most clearly is the focus on the teaching of outsiders--of learners, their families, and their communities--to know and care about the suffering of dispossessed people. In all these respects, this issue shows us not only what we as radical teachers do, but also what new directions still await us as we face local and global surges of human movement. 
Announcements
Call for Teaching Notes for Radical Teacher
Is there a book, film, essay, poem, or story that you've found particularly useful in the classroom and want to share with other Radical Teacher readers? Or has something challenging, encouraging, or frustrating happened in class?  If you think our readers can learn from your experience, we'd like to hear about it.
More…
Call for Poems
Radical Teacher announces a new Poetry feature to appear in each edition of the journal.
More…