Current Issue
Vol. 125 (2023)
Published May 17, 2023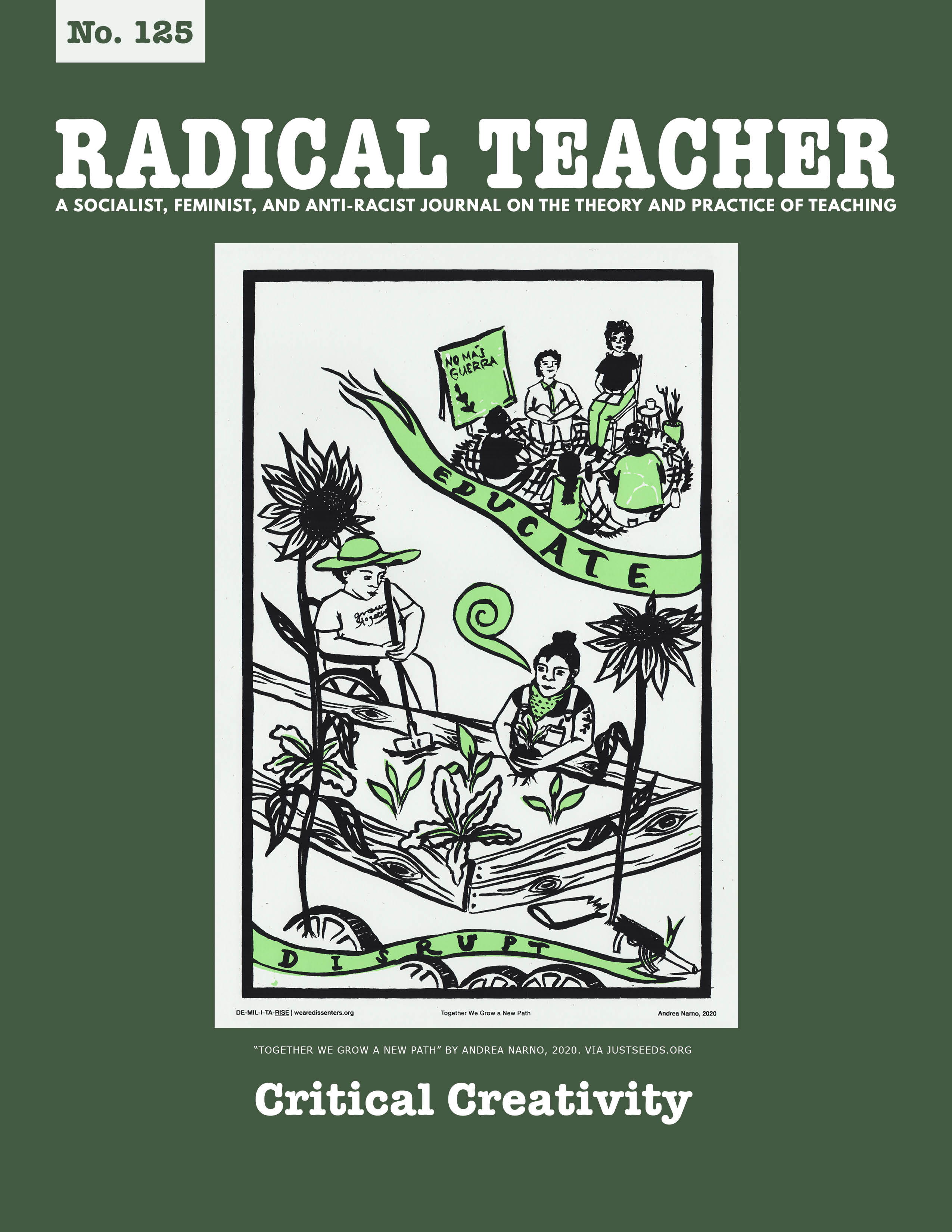 Critical Creativity
This issue of Radical Teacher looks at the critical creativity radical teachers are marshaling, and have marshaled, in confronting and combating the interlocking crises we face in our classrooms, our campuses and schools, and our world. Such critical creativity was exemplified by Saul Slapikoff (1932-2022), one of Radical Teacher's staunchest members and the only Biology professor to serve on our board. Alongside new essays, we have collected a representative sample of Saul's work (as well as Susan O'Malley's tribute) to honor his legacy and foundational role at Radical Teacher.
Announcements
Radical Teacher #125 published: Critical Creativity
Please check out our latest issue at http://radicalteacher.library.pitt.edu/ojs/index.php/radicalteacher
More…
A message from Historians for Peace and Democracy
More…
Call for Teaching Notes for Radical Teacher
Is there a book, film, essay, poem, or story that you've found particularly useful in the classroom and want to share with other Radical Teacher readers? Or has something challenging, encouraging, or frustrating happened in class?  If you think our readers can learn from your experience, we'd like to hear about it.
More…